Jordan, Gilbert & Bain
Landscape Architects, Inc.
We offer a full range of landscape architectural services for residential, industrial, recreational, and public facility projects in California and throughout the nation. We are service-oriented professionals with a reputation for consistently providing clients with innovative, quality designs that are on time and within budget. Our versatility allows us to design housing projects, shopping centers, office complexes, schools, parks, and more. Many of our projects include complex irrigation systems, where clients have certain water usage requirements.
We have experience with landscape development at all scales. Whether we're working with larger corporations at a national level or on smaller projects with local clients, customer satisfaction is our top priority. We are also familiar with the complexities of working with multiple government entities such as city, county, state and federal authorities. We have the experienced staff to ensure the quality of our services and the confidence of our clients.
For over 40 years, our firm has earned the reputation for outstanding performance and reliability. When using Jordan, Gilbert & Bain Landscape Architects Inc. you can expect to receive quality in both the area of design and the production of preliminary and contract documents.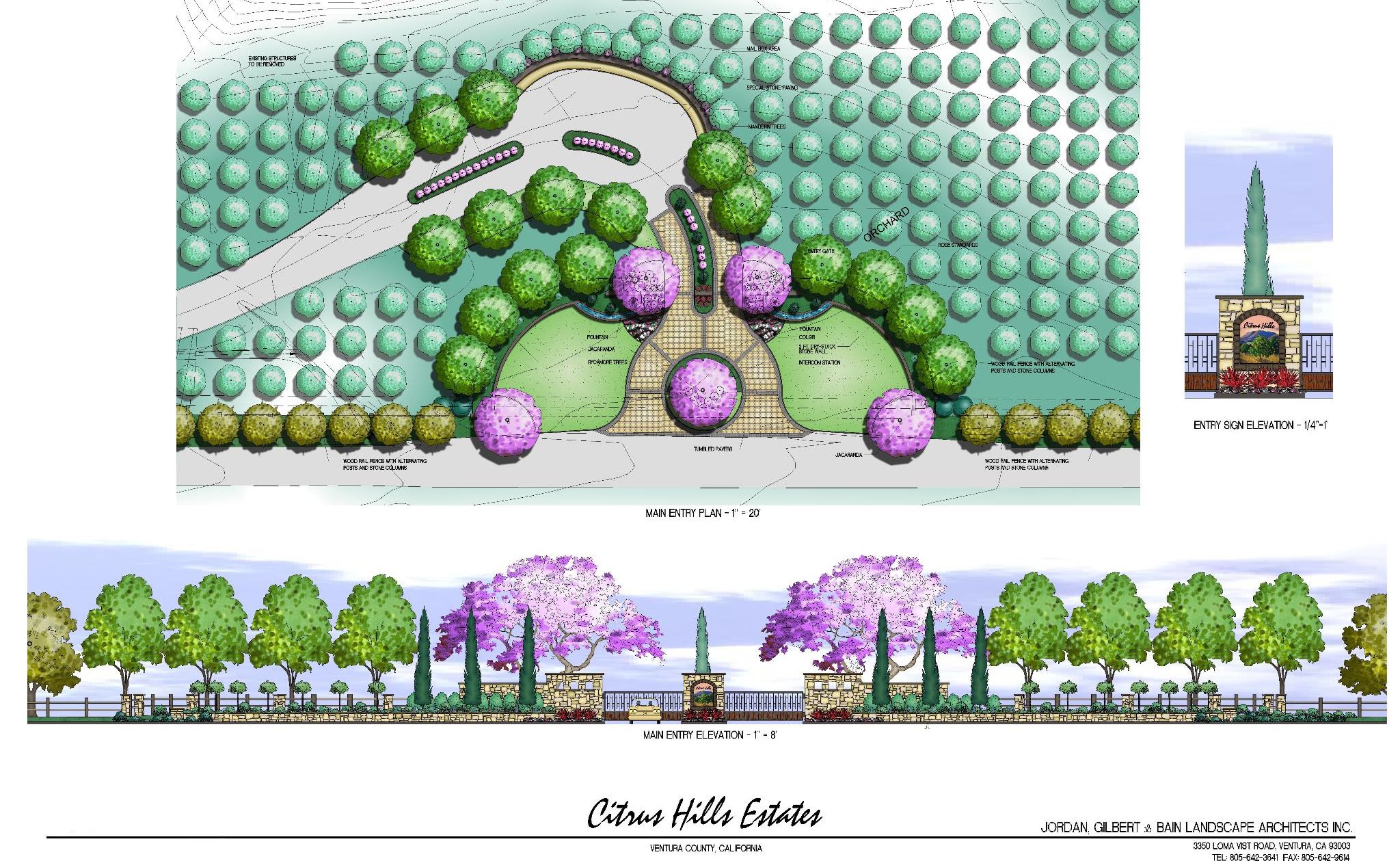 Contact
Thank you for your interest. We look forward to hearing from you soon.
Monday - Friday: 8:00 AM - 5:00 PM
Serving throughout the Ventura County Area and Nationwide